Chasing Steve
a mystery in the night sky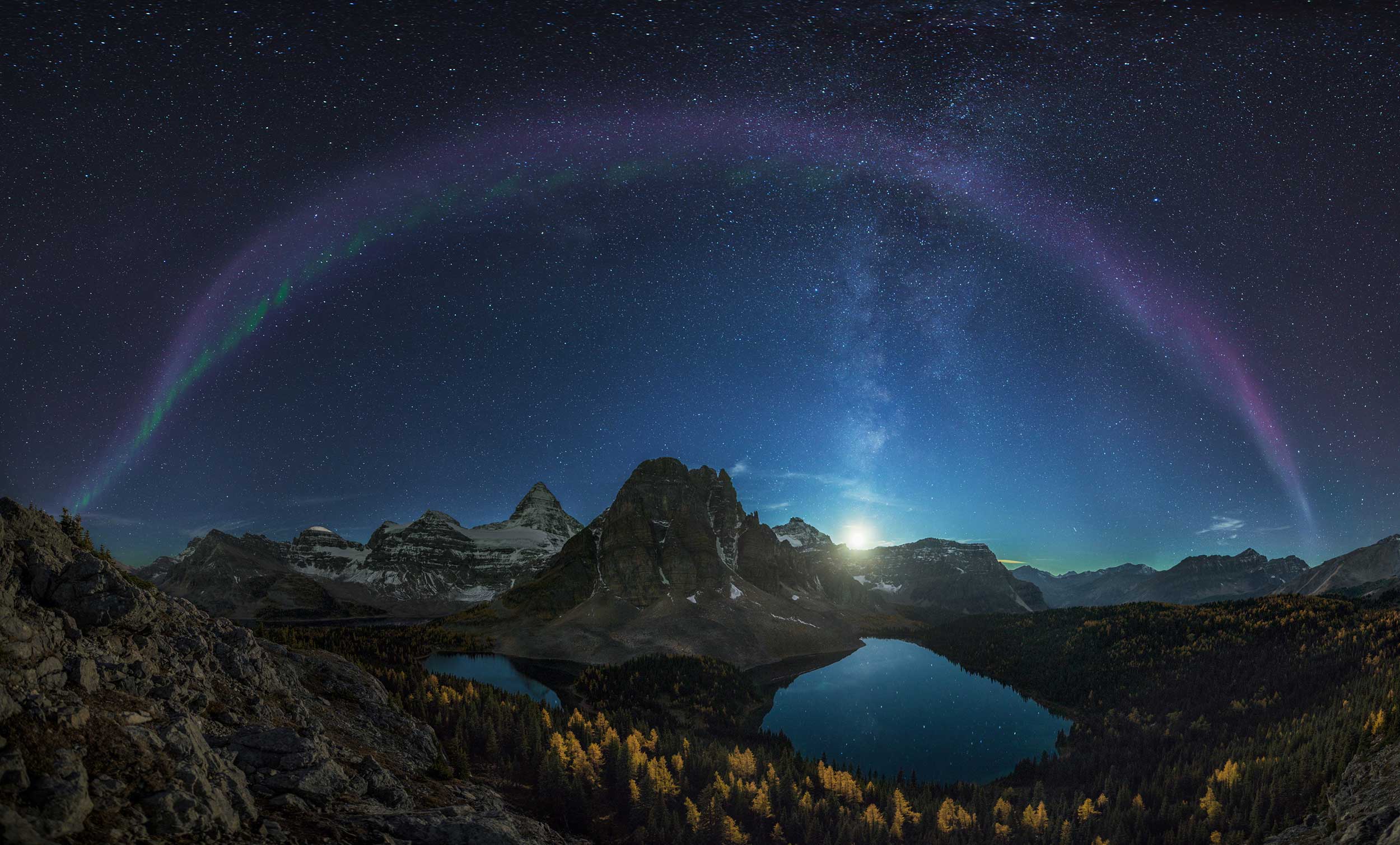 Jun Wang
Get virtual with Steve!
Chasing Steve is
NOW AVAILABLE FOR OCULUS
WATCH NOW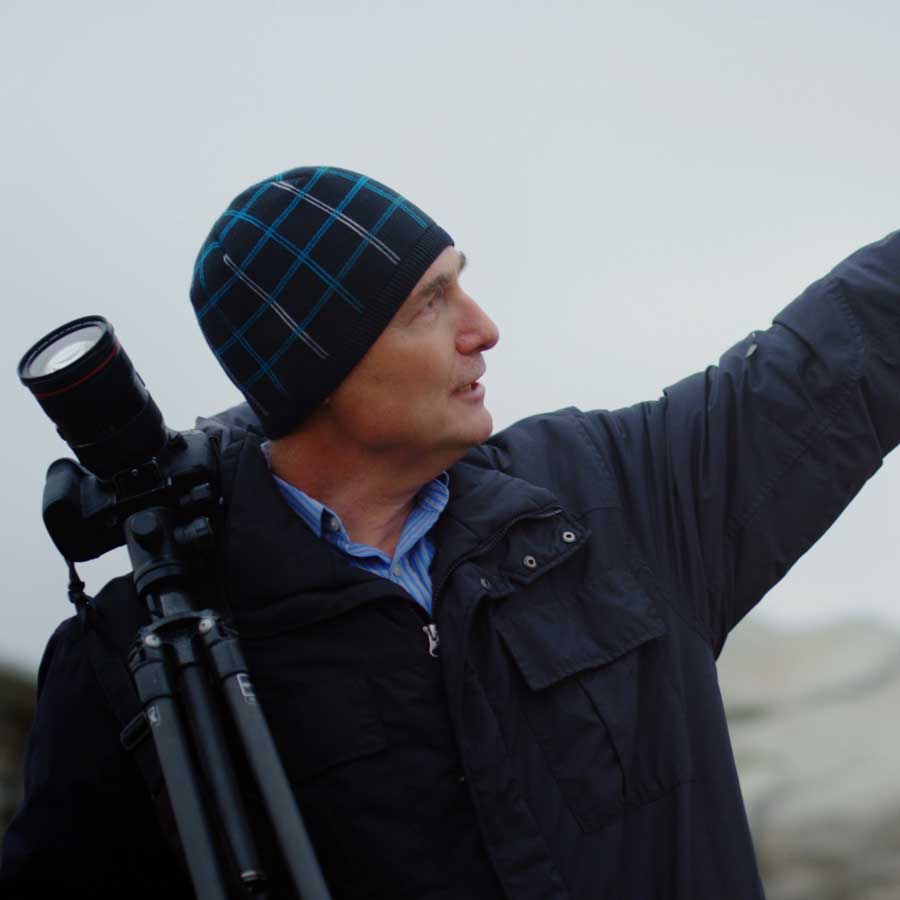 For years, a group of aurora chasers across Alberta have been photographing a curious ribbon of purple and green light in their night skies. Extending for thousands of kilometres and appearing for just a few minutes to an hour at a time, these Alberta Aurora Chasers captured this celestial phenomenon in their photographs not quite knowing what it was.
Eric Donovan, a Professor of Astronomy at the University of Calgary, and Elizabeth MacDonald, a scientist at NASA, told them they had possibly discovered something never studied before. Affectionately calling it Steve, these photographers have captured the attention of the international scientific community and have become citizen scientist celebrities.
The Scientists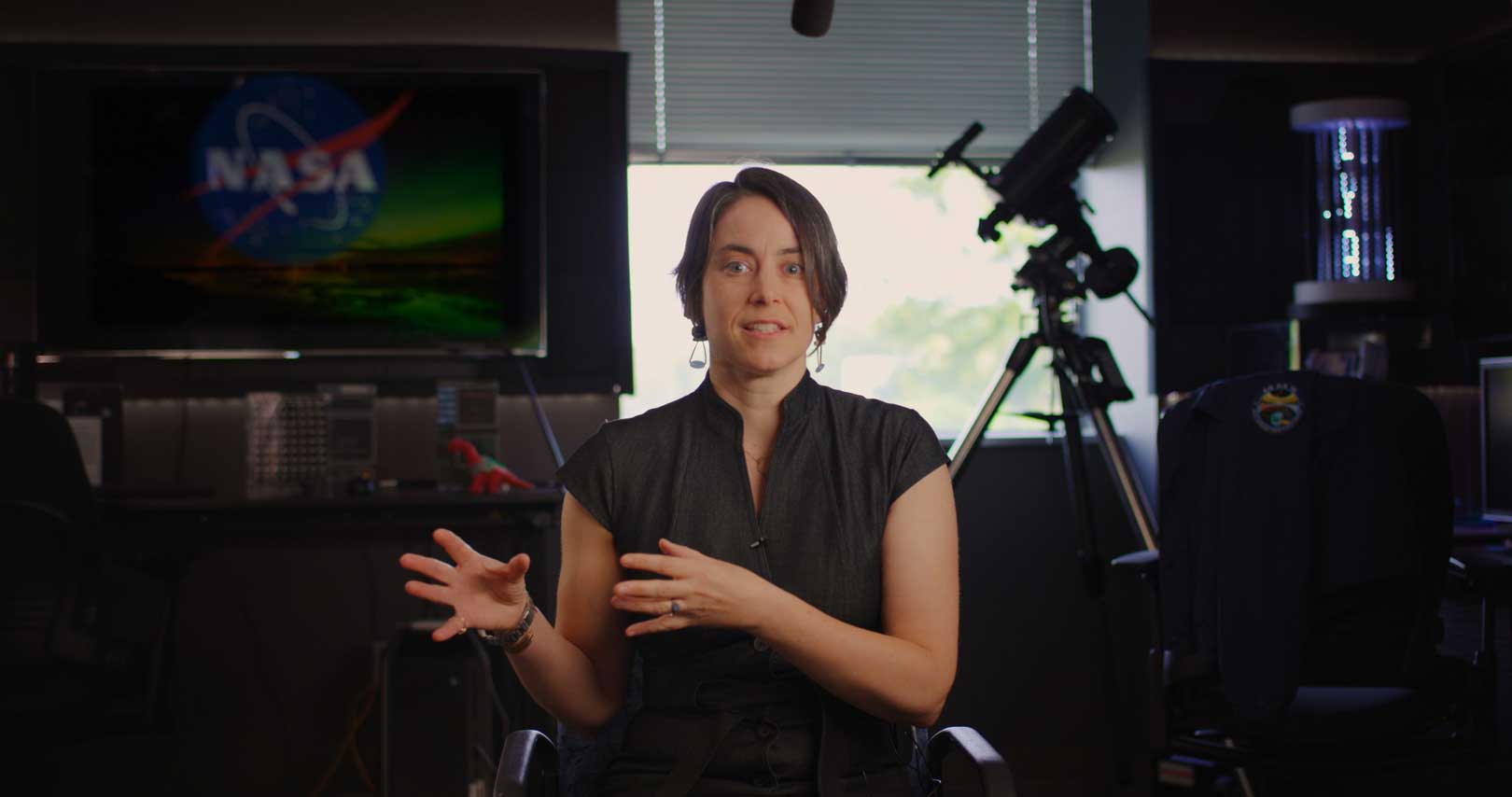 Elizabeth MacDonald
Space Physicist, NASA
Dr. MacDonald's research focuses on understanding how and where the majestic aurora are born. She firstwitnessed the aurora as part of her doctorate research conducted in Alaska, building instruments that fly onboard research rockets to measure the particle precipitation causing the lights. She received her PhD from the University of New Hampshire and spent 9 years at Los Alamos National Lab (LANL) as a postdoctoral researcher, staff scientist, and team lead. There she primarily focused on building satellite plasma instruments for the Van Allen Probes NASA spacecraft and LANL payloads for geosynchronous orbit. In 2012 she founded the platform Aurorasaurus to take advantage of new sources of data in the first solar maximum with social media. The project has received interdisciplinary funding from LANL, the US National Science Foundation, and most recently NASA. Since 2014 she has been with Goddard Space Flight Center and NASA HQ. Since 2015 she has been collaborating with the Alberta Aurora Chasers to enable citizen science research with the Aurorasaurus project.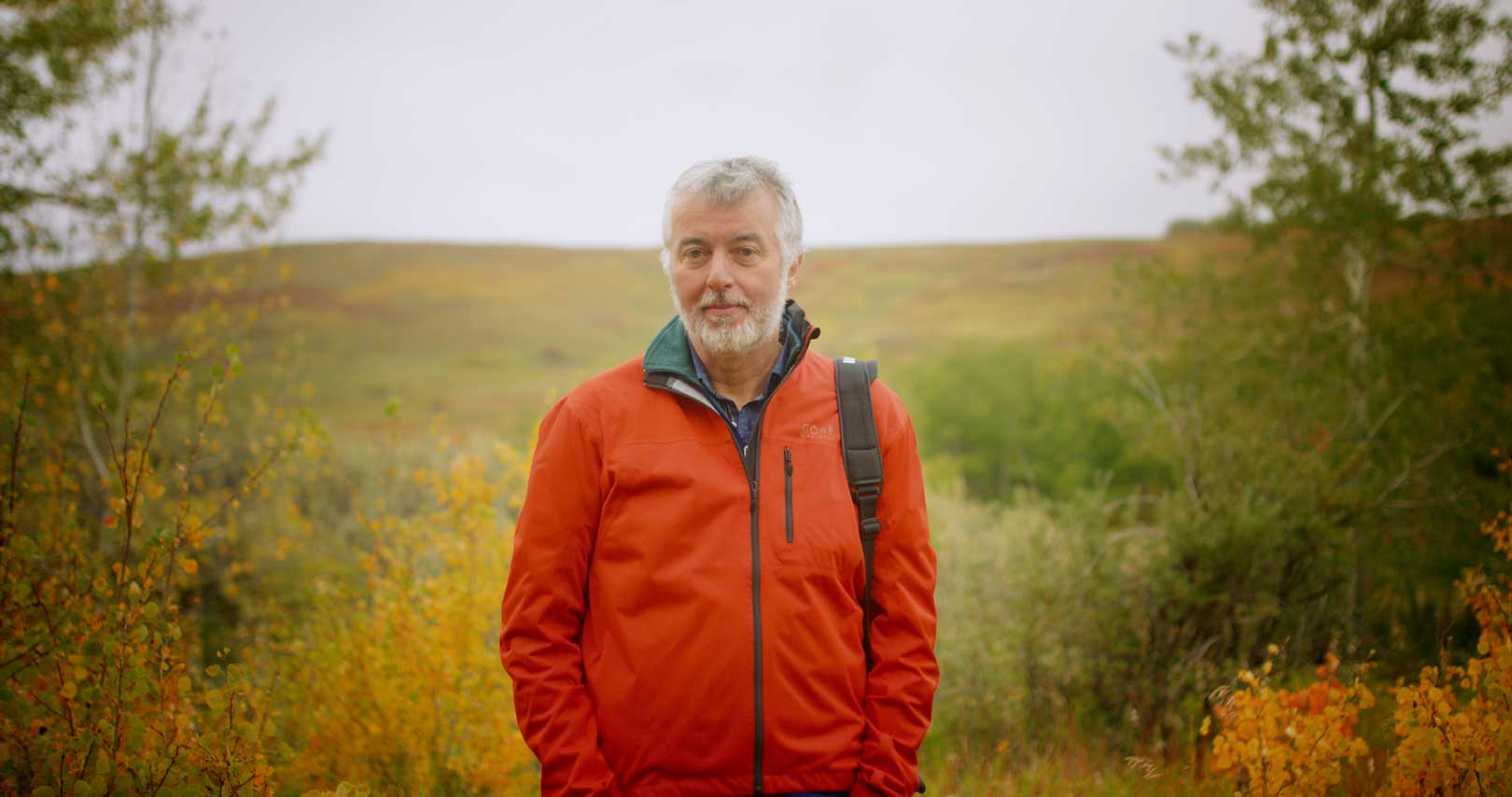 Eric Donovan
Professor and Space Physicist
Eric Donovan is a Professor of Physics and Astronomy at the University of Calgary. For more than 20 years, his research team has been developing innovative new systems for scientific imaging of the aurora. This data is used by Eric and his colleagues at the University of Calgary, and by researchers around the world, to investigate Space Weather – the physical processes that create the aurora and Earth's radiation belts. Also, because of data from his observing systems, Dr. Donovan is deeply involved in scientific satellite missions that are carried out by NASA, the European Space Agency, and the Chinese Academy of Sciences. Eric has physics degrees from Western University and the University of Alberta, and before moving to Calgary spent a year as a Postdoctoral Fellow at the Swedish Institute of Space Physics in Uppsala, Sweden. Outside of work, he is an avid photographer and cyclist, and enjoys spending time with his son, Sean.
The Filmmakers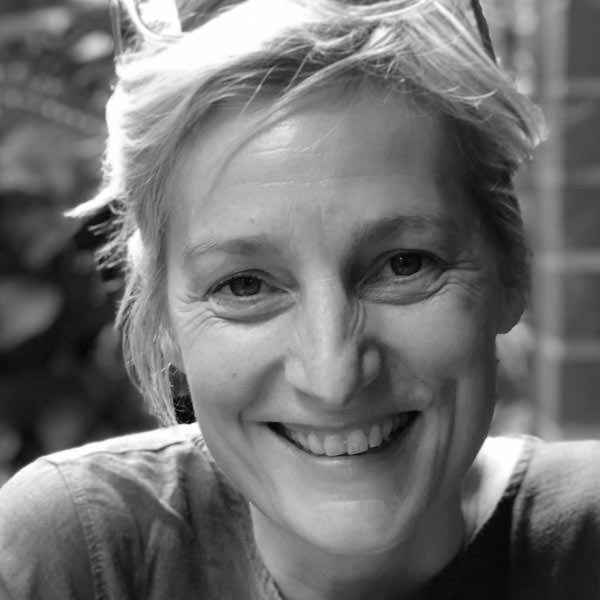 Jess Fraser
Producer/Director
Jess Fraser is a creative who loves listening to ideas, hopes, visions and struggles and translating them into a form that moves people to think, feel, consider and act. From producing award winning feature-length narratives and documentaries to directing impact driven shorts, there is nothing she loves more than the transformative power of storytelling — particularly the moment of reflecting people's stories back to them so they feel seen and stand in their truth.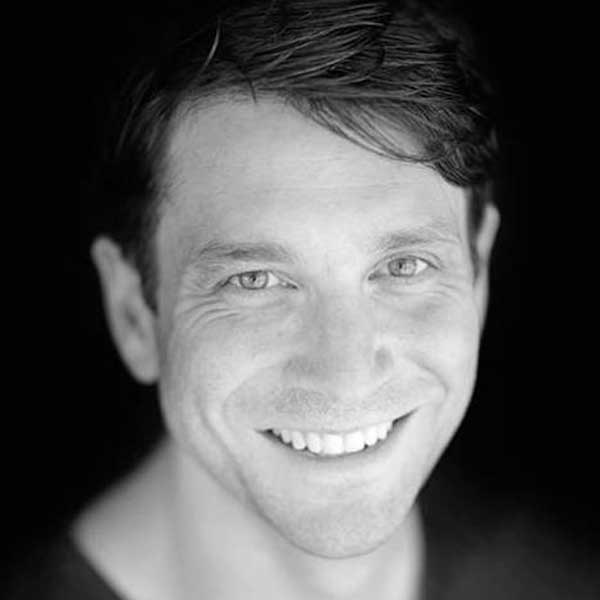 Aram Coen
Editor/Story Editor
Aram Coen is of German and Mexican decent. He has worked as a film & video editor and director on television shows, commercials and documentaries. After arriving in Vancouver in 2007, he began working at Electronic Arts creating videos for EA SPORTS FIFA video games. After seven years of this corporate environment, he has returned to short & feature films and more meaningful documentaries. Recent editorial credits include Doppelganger Paul, The Death Debate, and Design Canada.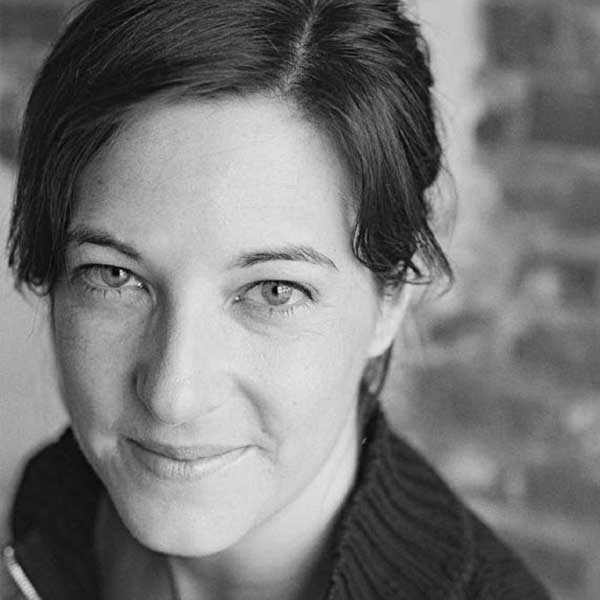 Leah Mallen
Producer/Director
Leah Mallen, helms the Vancouver-based company All in Pictures. She has produced feature films, documentaries, series and interactive content for multiple platforms. Credits include the documentary Coast Modern, and the feature Camera Shy which won several awards for Best Feature Film. She attended the Binger Film Lab in Amsterdam, is a graduate of the Canadian Film Centre, and the University of Toronto. Chasing Steve is Leah's directorial debut.
Director of Photography

Thomas Buchan
Composer

Andrew Harris
Sound Mixer

Miguel Nunes
Sound Recordist

Peter Roeck
Additional Camera

Tad Beavers
Camera Trainee

Gum